CONTINEWM Nets
are a high tech energy saving device
that can be applied to any type of A/C system.
The nets are made from low density
polyethylene with a patented ceramic additive.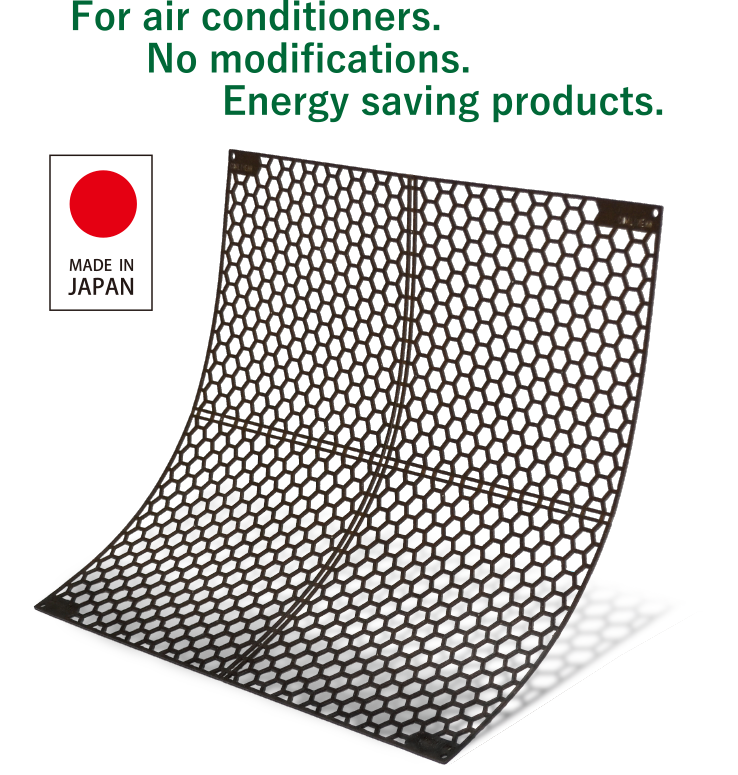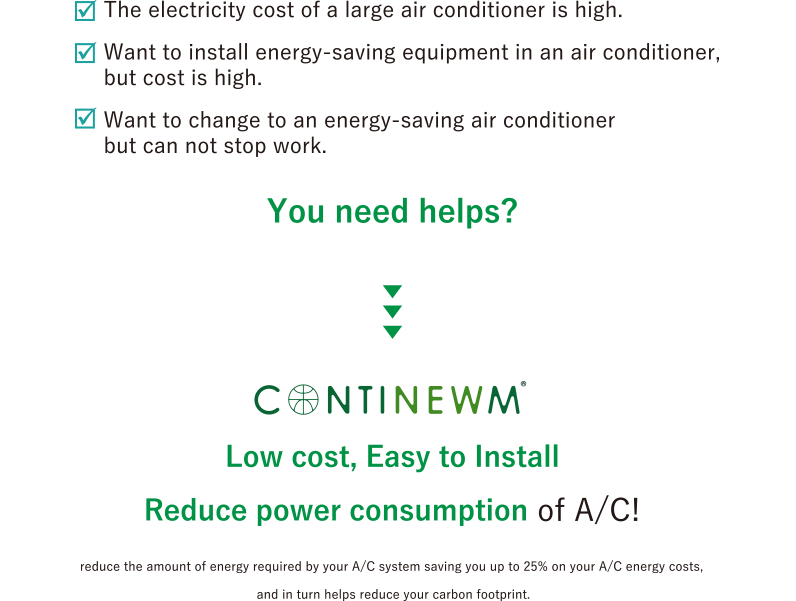 reduce the amount of energy required by your A/C system saving you up to 25% on your A/C energy costs, and in turn helps reduce your carbon footprint.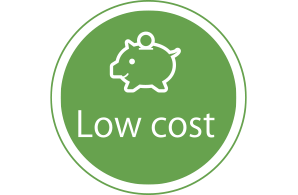 Low cost
Just install continewm on the existing air conditioner!
Investment can be collected at an early stage. Without using power such as electricity bill, running cost after installation is zero!
Don't change the setting of A/C
"Low cost" and "Effective"

Place the Continewm net on top of the air filter.

Attach Continewm nets to the outdoor unit with cable ties in each corner.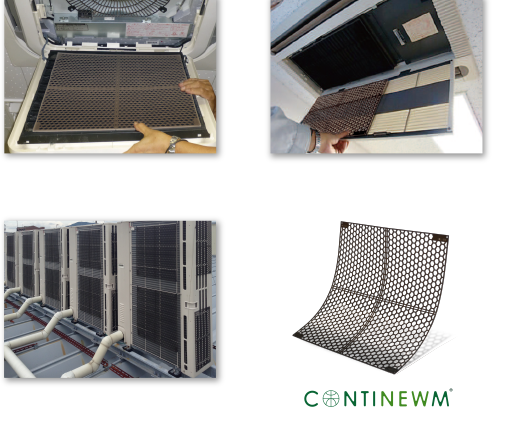 How does it work


Indoor temperature test by Thermography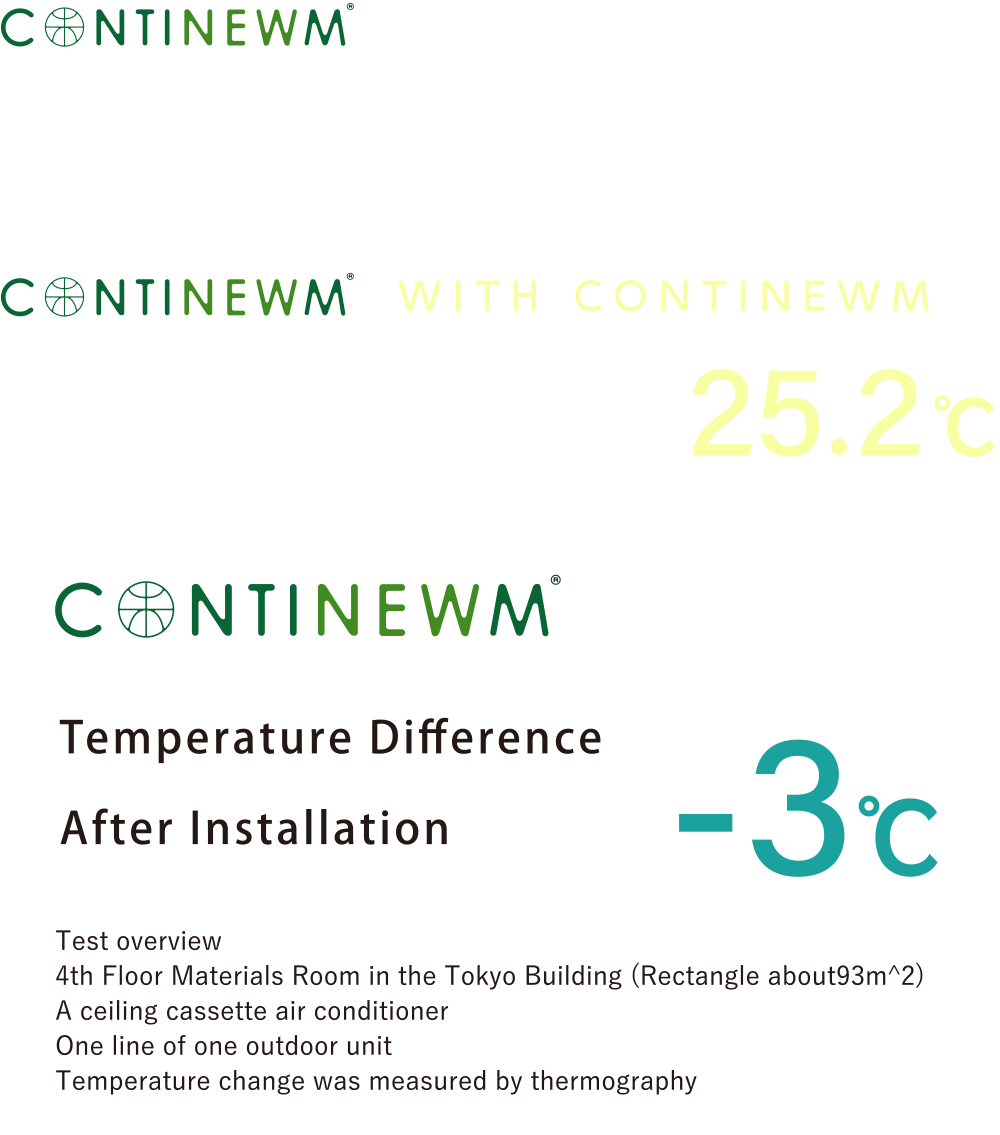 Many other benefits
Longer service life of
air conditioners
It reduces the operating time of the compressor, so it reduces equipment load due to aged deterioration.
* It does not guarantee to extend the service life of the air conditioner
Air conditioning equipment
manufacturerguarantee can continue
Because it does not do electric construction and remodeling construction, we can continue manufacturer guarantee unlike other air conditioning energy saving equipment.
In addition, we do not do electric disconnection construction of shops and facilities, so we can install even in the season to use.
You can use it more securely if you confirm whether the existing air conditioning manufacturer falls under remodeling work before setting "CONTINEWM".
Energy saving and running cost of 0
Easy installation on A/C. Easy power saving.
Contact Us
Do you have other questions about CONTINEWM?
Just fill out the form below and we'll get back to you as soon as possible
(usually within three business days).
Depending on your usage environment, as well as spam mail prevention measures etc, your reply may not arrive.
Please make it possible to receive mail from "@ogisei.com"