Compact Auto Efficient
Deburring Machine

No need hand work
Deburring is a very important process in manufacturing.
For that reason, there are not a few companies that spend a lot of time and cost on deburring work
We will introduce an automatic deburring machine \"Blusher\" which is conpact and can move easyly.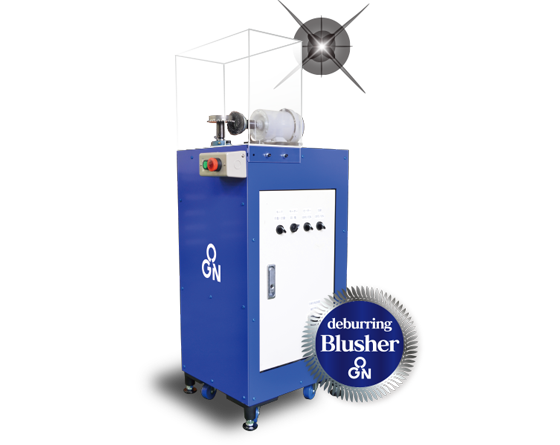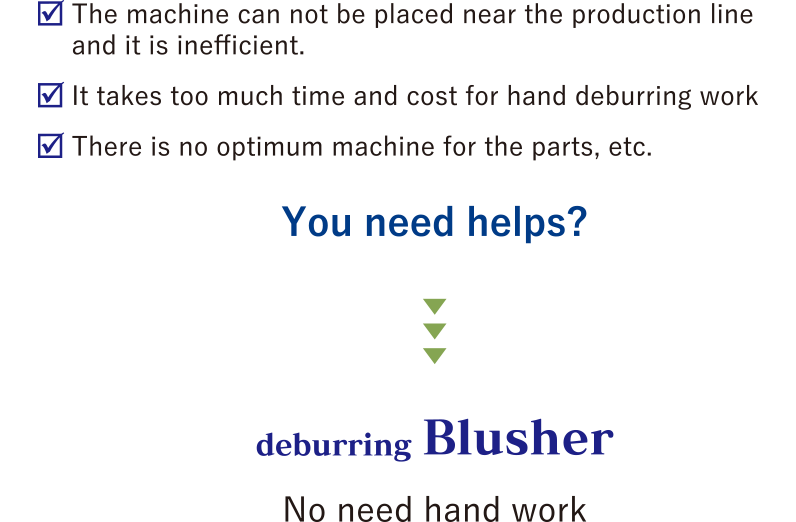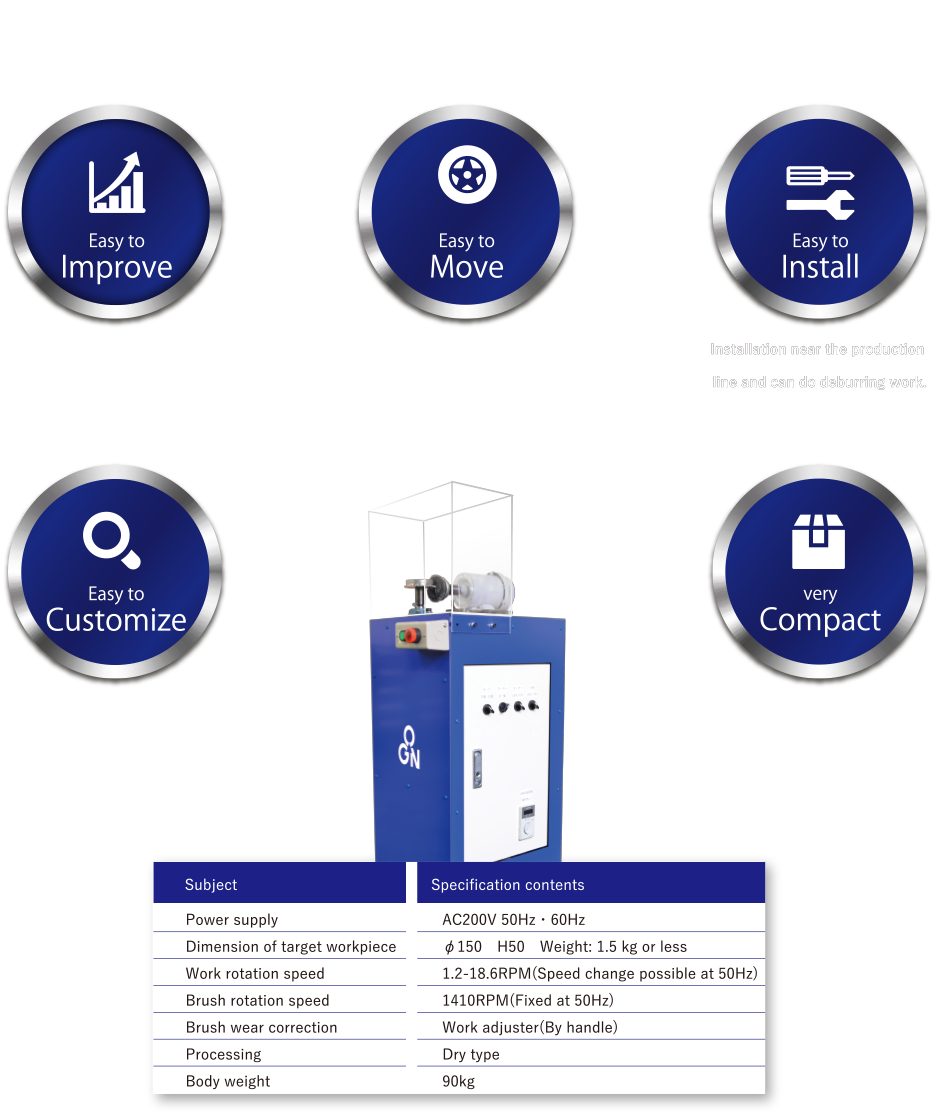 Specification of deburring Blusher
2 way brush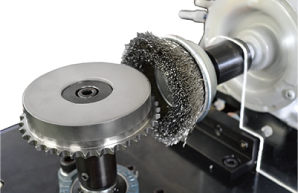 Brush on the side System
Brush the side of the workpiece.Deburring of the gear etc is optimum.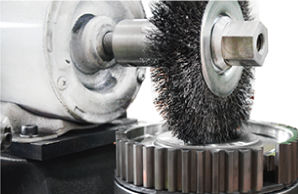 Brush the upper surface System
Brush the upper surface. Remove burrs generated on the end face of the workpiece.
Common specification
The direction of rotation of the work, you can choose either clockwise or counterclockwise.
*You can also install a rotation changeover switch.(option)
With the handle, you can adjust the pressing of the brush.
*It is also possible to use an air cylinder.(option)
(Thrust is adjusted with a pressure reducing valve.)
The rotation speed of the work can be adjusted with the knob.
Jigs for work set are not included, so please prepare.
*We also accept designing and manufacturing jigs.
*By moving the brush, it can also take burrs in several places.(option)
Many other benefits
It can be installed easily on the production line.
The installation space is for one person.
The blusher has casters. Easy to remove and Easy installation near the production line. W400 x D520 It is compact design and not takes up space. You can support deburring work while doing another work.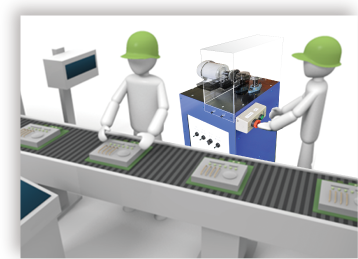 Various options!
◆ Movable section automatic door
(Danger prevention)
◆ Full cover(metallic)
◆ Work rotation axis orientation function
◆ Work presence / absence sensor
◆ External input / output function
(Relay terminal box)
◆ Status indicator light
◆ Work counter stopping function
◆ Brush wear notification function
◆ Operation touch panel(4 inch monitor)
No need hand work


Contact Us
Do you have other questions about Blusher?
Just fill out the form below and we'll get back to you as soon as possible
(usually within three business days).
Depending on your usage environment, as well as spam mail prevention measures etc, your reply may not arrive.
Please make it possible to receive mail from "@ogisei.com"